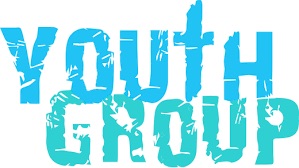 Our St. Mary's parish Youth Group is the perfect opportunity for teens to deepen their faith and form great friendships!
Through team-building activities, service based projects, study and discussion, the group provides opportunities and encouragement to become active members of St. Mary's parish.
Our youth group leaders Katie and Steph are excited to meet everyone & get started.  You can email them at the address below or call the Religious Ed office at 610-683-6454.
All Grades 9 to 12th youth are welcome to join and bring a friend!
Here is the updated list of upcoming dates for 2023:
Sunday Jan 22nd: 6:30-8:00 pm @ Rel Ed Ctr
Saturday/Sunday Feb 11th/12th: Souper Bowl of Caring Collections (need volunteers after each mass)
Saturday February 25th: 10:30am Traditional Latin Mass @ Padre Pio Shrine – Barto, PA
Sunday March 26th: 6:00-8:00 pm BOWLING with 8th graders
Sunday April 23th: 6:30-8:00 pm @ Rel Ed Ctr – End of Year Celebration
**
Extra Resource: Be sure to check out FORMED.org and sign up for our parish subscription for faith-building resources and answers to all of your questions about Jesus Christ and His Catholic Church!
**
St. Mary's Youth Group Leaders