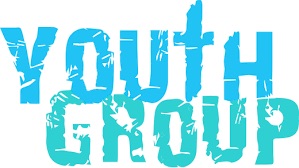 Starting September 18, our parish youth group has a full calendar of events!
Meeting times will (generally) be 1st and 3rd Monday evenings of the month, but check our updated calendar HERE for specific dates and events!  Schedule may vary when additional activities are planned.
Our first event will be Sunday, September 18 at 6pm for pizza and game night!  Check out the flyer HERE for all the details!
Youth Group is the perfect opportunity for teens to deepen their faith and form great friendships!
Through team-building activities, service based projects, study and discussion, the group provides opportunities and encouragement to become active members of St. Mary's parish.
Our youth group leaders Katie and Steph are excited to meet everyone & get started.  You can email them at the address below or call the Religious Ed office at 610-683-6454.
All Grades 9 to 12th youth are welcome to join and bring a friend!
Extra Resource: Be sure to check out FORMED.org and sign up for our parish subscription for faith-building resources and answers to all of your questions about Jesus Christ and His Catholic Church!
**
St. Mary's Youth Group Leaders